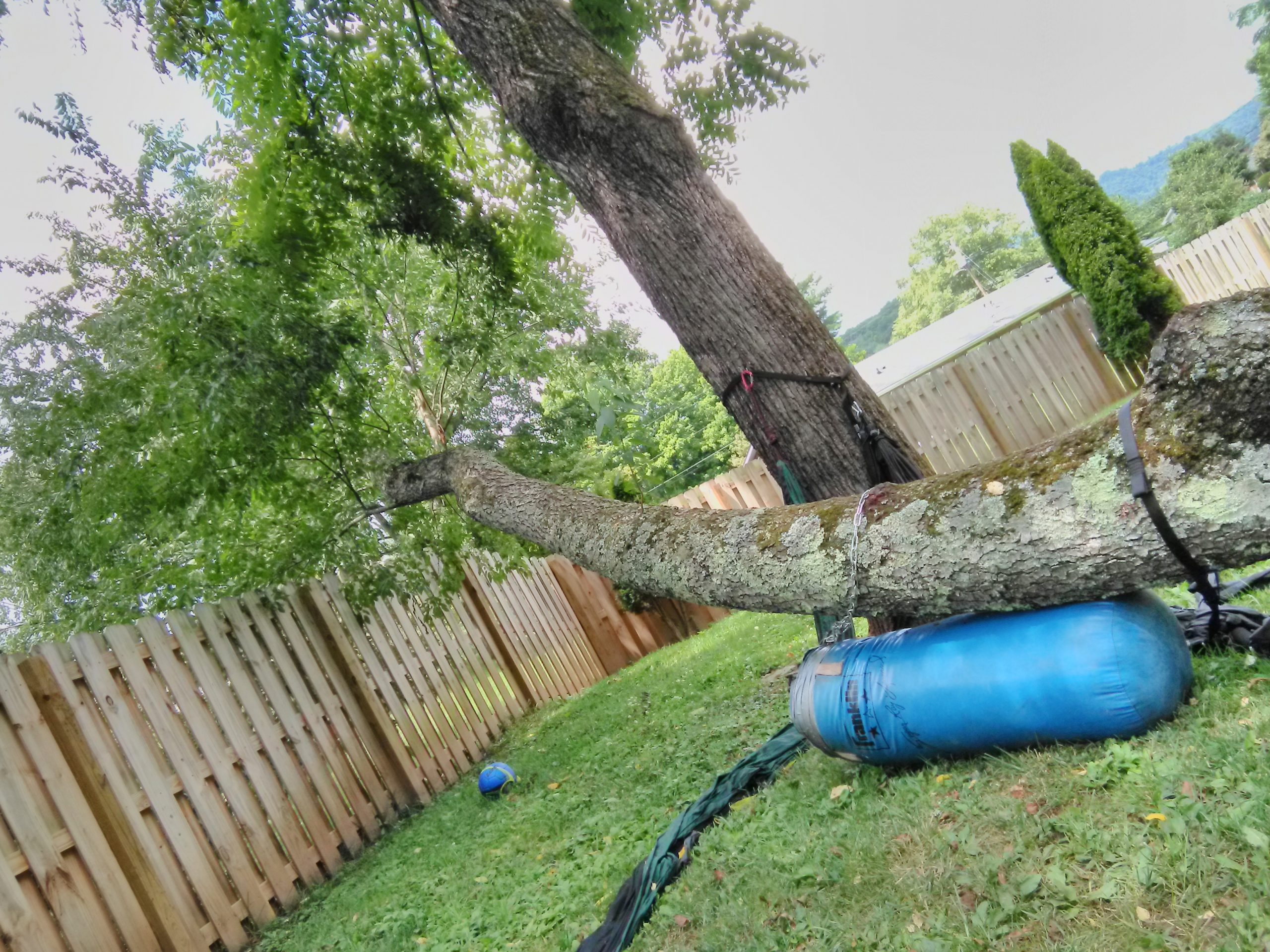 Cherry Tree Nearly Misses Fence
This Large Cherry Tree lived its entire life with a significant lean. all it took was a few windy rainstorms and with the soil saturated this cherry fell right over.
AMAZINGLY, this client had hung a heavy bag in just the right spot and the entire tree landed right on it saving both him and his neighbor's fences!
Tree Patrol Arrived at the scene and carefully pieced this tree apart. We also hauled off the brush and wood which turned out to be over 4000 pounds ! Another Job Well Done